Looking back at 2022 by our CEO Daan Huizer
The end of the year is approaching and this always offers a good moment as CEO to reflect on the successes, results and growth that we have achieved as a team. 2022 is the year the world slowly opened up again and COVID-19 restrictions were lifted. Our team was able to go out again! Visiting customers on location for, among other things, workplace inventories and user training provided our consultants with better insight into the problems and needs of our customers, and a varied working week.
Of course, our developers have worked hard behind the scenes to improve the Chemrade platform. In the past year, various new functionalities were developed, such as automatic validation and error detection of CAS numbers and the possibility to export WSCs templates. Access to our software with your own company login has also become possible due to the implementation of Single Sign On (SSO). Fully in line with the Chemrade corporate identity, we launched a new user interface! Last, but by no means least, is the continuous expansion of the Chemrade Substance Database, which now contains more than 6,500 fully managed, registered and up-to-date substances.
To strengthen our services in the north of the country, where a large cluster of Chemrade users is located, we entered into a new partnership with BMD Advies Noord. A nice extension of our partner network. Together with our South African partner Sedulitas, we took care of the implementation of Chemrade at several mining companies on location in southern Africa; a relatively new sector for us, but well known to our partner. And of course this year, in addition to intensive contact, we also developed various new initiatives together with our existing partners.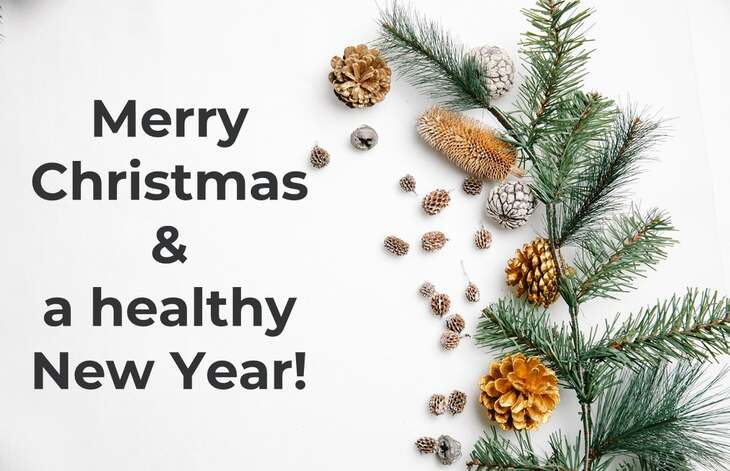 In 2022, we also put effort into making Chemrade even more visible to the world. We implemented an effective marketing strategy and could often be found with our beautiful stand at events such as the NvVA symposium and NVVK Jubilee Congress. Next year we will continue this line and we will be present at the Industrial Safety conference.
In terms of knowledge development and transfer, we organized various webinars and masterclasses this year. New this year was the Chemrade Academy: an e-learning platform with professional courses, implementation training and supporting materials for QHSE professionals. Because as a professional you never stop learning! Keep an eye on our newsletter, because next year this platform will also be accessible to customers and other good relations.
Finally, this year we also welcomed a number of new team members and we have continued to grow as a team. This goes hand in hand with the increase in our (international) customer base. We are pleased with the continued trust in Chemrade by existing customers. This strengthens our position in sectors such as the chemical industry and aviation and introduced us to relatively new sectors such as sustainable mobility, logistics and energy.
For all our good relations: thank you for a healthy and successful year! Together we move the world from compliance to responsible care!
- Daan Huizer, CEO Chemrade Software